Client
La Diaria is a subscription-based journalistic publication.
Challenge
Redesign the digital experience with focus on getting subscribers.
Approach
Create a component-based design system and introduce new features.
Design process
1. Research
Understand the challenge.
Research on digital journalism, current product status, similar products, competition, client interviews, current user data statistics, +.
2. Interpret and ideate
Generate ideas.
Make a product roadmap, set goals and estimation.
Plan and document features, UX, design system and components.
3. Visual design
Wireframes.
High fidelity.
Interactive prototypes.
Design system
Here some styles and components of the design system.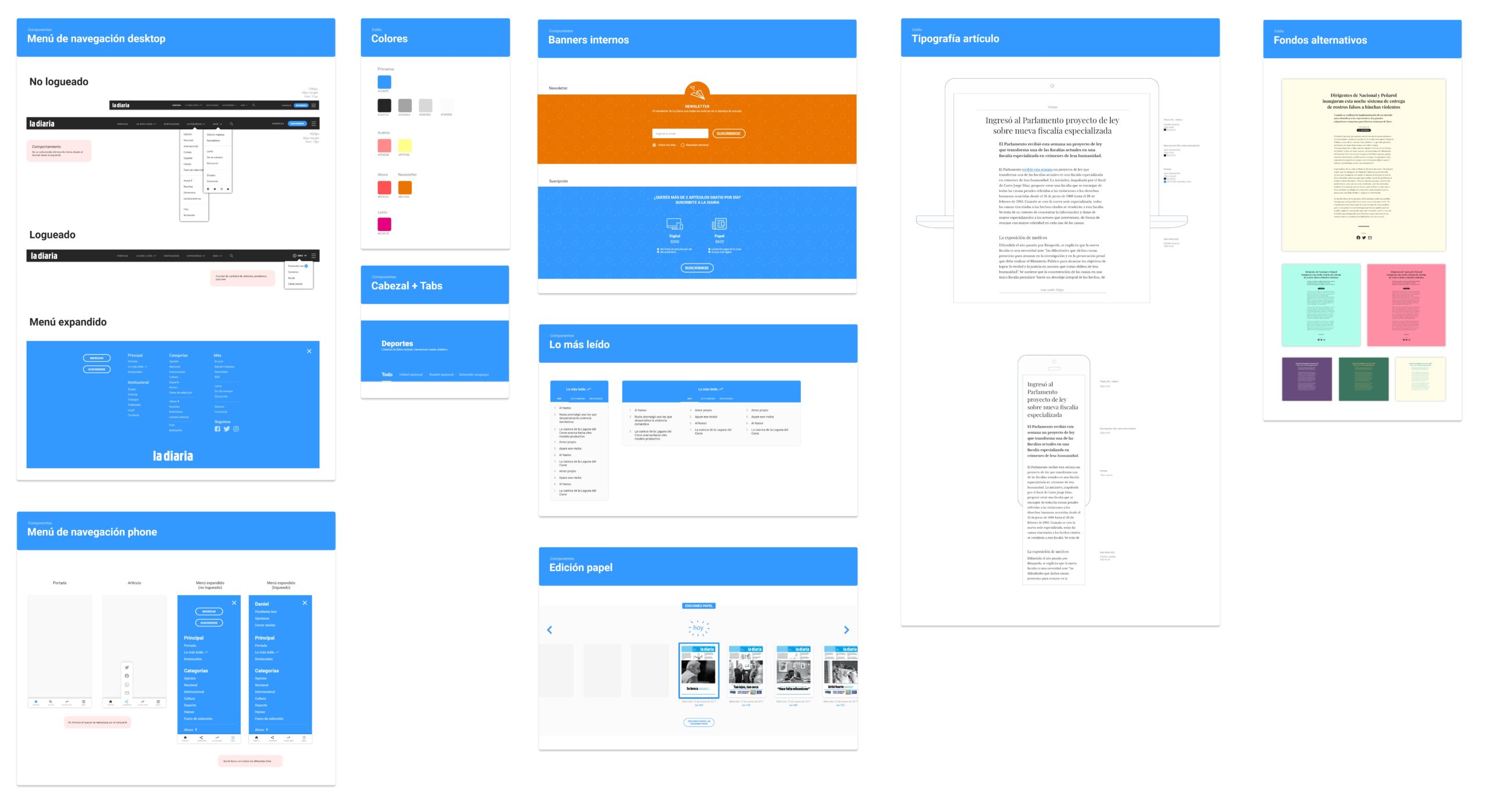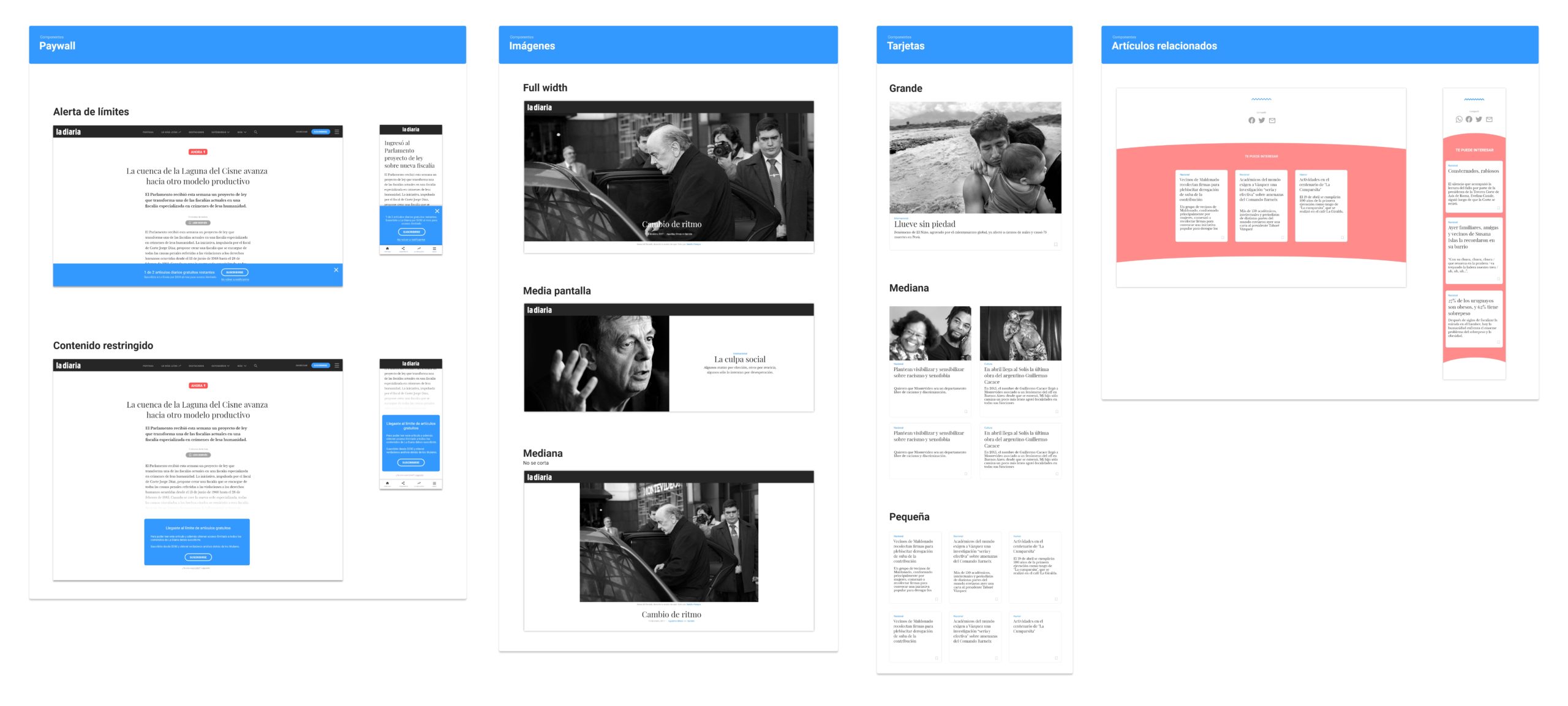 The design system living together
Homepage design
Article design
Features
Some new features introduced.
Read it later
Reading time
Newsletters
Journalist profiles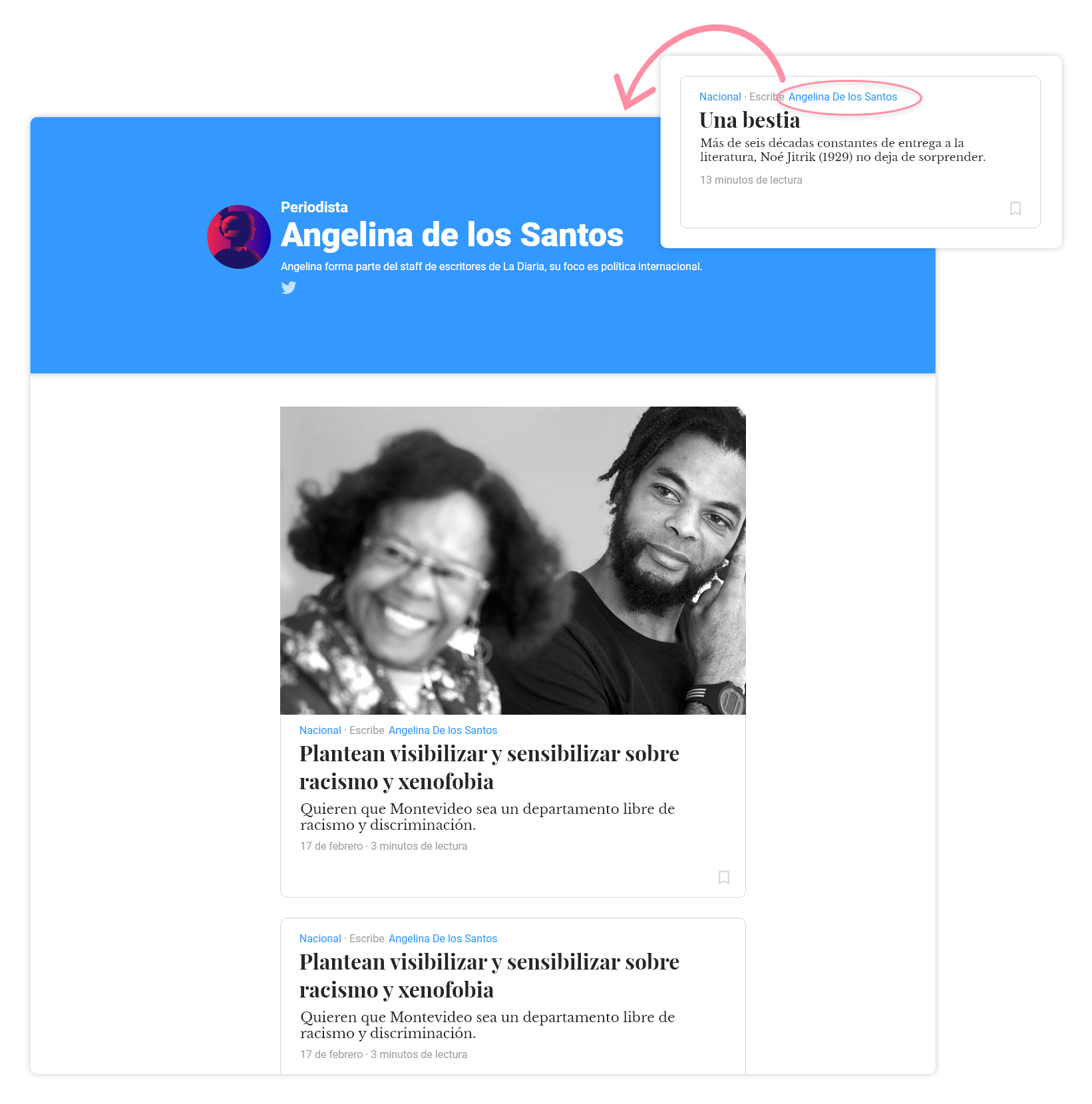 App like features
A mobile experience that feels like a native app (web app) incorporating aspects of design and web technologies provided by PWA (Progressive Web Apps).
Bottom navigation bar
Add to home screen
Tools
Update 2018
After introducing the new design in 2017, in 2018 I worked on an iteration with adjustments, improvements and new features.
Full case study
I wrote the full case study (in Spanish).